Wisconsin People & Ideas – Fall 2013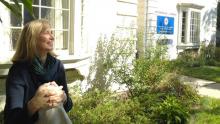 I'm pleased to share with readers news that the Wisconsin Academy recently completed a strategic plan for the next three to five years.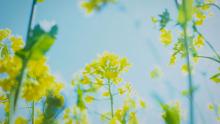 Infectious, deformed proteins called prions, known to cause chronic wasting disease (CWD) in deer, can be taken up by plants such as alfalfa, corn, and tomatoes, according to new research from the National Wildlife Health Center
Buying produce, milk, and eggs from your local farmer is a great way to eat sustainably and support Wisconsin's 66,600 small family farms. Like most small businesses, family farms operate with a very thin profit margin.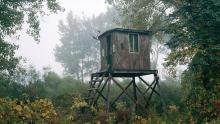 Hide is a project that began as a commentary on Wisconsin's hunting tradition, using deer stands as a metaphor for the changing values of the sport.
Wisconsin Academy Fellow and former US Secretary of Defense and Melvin R. Laird reminds us of our responsibility to each and every veteran, to assist them in assimilating back into society through medical assistance and help in securing...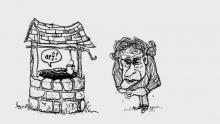 As captain of the Bay Guardian, Tracy Valenta is out plying the waters of Green Bay at least twice a week. From her sturdy research vessel, Valenta studies Green Bay for NEW Water, the City of Green Bay's municipal sewage district.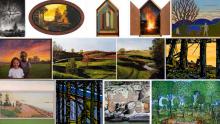 In his seminal book on landscape painting, Kenneth Clark writes that "we are surrounded with things which we have not made and which have a life and structure different from our own: trees, flowers, grasses, hills, clou
It took about fifteen passes through a Chandler and Price 10x15 Old Style press before Daniel Goscha realized that something was wrong.
Cora Gutierrez distrusted good news. So on the Friday when she learned her temporary lectureship in Environmental Studies at Cal State Long Beach was renewed for another year, her future snarled like an angry Doberman.
Georgia Quillian's family seems to cope well enough with its quirks. Three-year-old Frankie inexplicably stopped talking after he turned two. Her husband Graham suffers from parasomnia, which presents itself as nocturnal roamings.
The bar was all of an inch in diameter, but it was the perfect size. You only needed to grab it and hang on. It could hold your weight as you swung hand-over-hand, hung upside down, and performed monkeyshines on the monkey bars.
Wisconsin Academy Offices 
1922 University Avenue
Madison, Wisconsin 53726
Phone: 608.733.6633
James Watrous Gallery 
3rd Floor, Overture Center for the Arts
201 State Street
Madison, WI 53703
Phone: 608.733.6633 x25