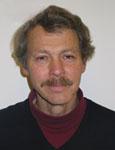 Don Wichert has been involved in professional renewable energy assessment, planning and program administration for over 30 years.  Currently, Wichert is owner of Eudai Energy LLC, a renewable energy consulting company, advisor at RENEW Wisconsin (RENEW), and serves on the Board of RENEW and the Citizens Utility Board.  
Wichert was interim Executive Director of RENEW in 2012 and 2013 and was responsible for the organization meeting its mission, including fundraising, policy and program development, and implementation of the board of director's goals.  Previous to RENEW, Wichert spent eight years at WECC, a non-profit energy consulting company, as director of renewable energy development and as director of the Focus on Energy Renewable Energy Program. Wichert also spent 22 years with the Wisconsin state energy office in various roles managing data collection, doing analysis, running programs, and performing outreach.
Wichert has undergraduate degrees in Geography and Thermal & Environmental Engineering, and a Master's degree in Energy Analysis and Policy. He is a licensed professional engineer in Wisconsin.