148 years of improving life in Wisconsin by sharing great ideas.
Current & Upcoming Events
In Our Magazine
In terms of attendance, compensation, and overall media presence, women's sports are almost always eclipsed by those of their male counterparts.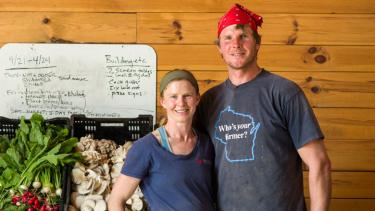 Some small family farms in Wisconsin are providing a unique (and direct) take on farm-to-table dining.
Wonewoc-based artist and educator Peter Krsko works at the intersection of science, art, and nature. 
Get e-mail updates from the Academy
Now at the James Watrous Gallery
Wisconsin Academy Administrative Offices and Steenbock Gallery
1922 University Avenue
Madison, Wisconsin 53726
Phone: 608-263-1692
James Watrous Gallery of the Wisconsin Academy of Sciences, Arts & Letters
3rd Floor, Overture Center for the Arts
201 State Street
Madison, WI 53703
Phone: 608-265-2500