148 years of improving life in Wisconsin by sharing great ideas.
Current & Upcoming Events
In Our Magazine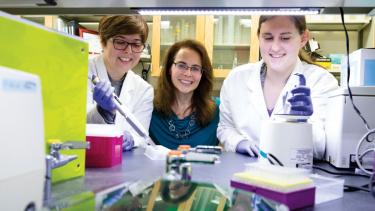 Even as you read this sentence, a neurochemical process has begun that will determine how long you remember it. And this process happens differently in men than in women, who are three times more
Chances are that Wisconsin's number one fruit crop will make an appearance on your table this Thanksgiving. The American, or large-fruited, cranberry, Vaccinium macrocarpon, has been a holiday
There are many places where people concerned about climate change can influence decisions surrounding electricity generation and transmission.
Get e-mail updates from the Academy
Now at the James Watrous Gallery
Wisconsin Academy Administrative Offices and Steenbock Gallery
1922 University Avenue
Madison, Wisconsin 53726
Phone: 608-263-1692
James Watrous Gallery of the Wisconsin Academy of Sciences, Arts & Letters
3rd Floor, Overture Center for the Arts
201 State Street
Madison, WI 53703
Phone: 608-265-2500