Current & Upcoming Events
In Our Magazine
 La Crosse Fish Health Center biologist Eric Leis investigates unexplained mussel deaths around the world.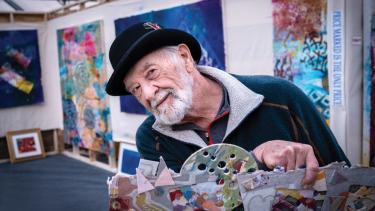 Wisconsin printmaker William Weege's legacy lies with the artists he worked with and the land he restored, as well as in his own groundbreaking creations.
The Wisconsin Flying Hamburger Social makes its rounds to community airports across the state.
Now at the James Watrous Gallery
Wisconsin Academy Offices 
1922 University Avenue
Madison, Wisconsin 53726
Phone: 608.733.6633
James Watrous Gallery of the Wisconsin Academy of Sciences, Arts & Letters
3rd Floor, Overture Center for the Arts
201 State Street
Madison, WI 53703
Phone: 608.733.6633 x25