ANNOUNCING THE WINNERS OF OUR 2020 CONTESTS!
We're pleased to announce the 2020 winners of our statewide fiction and poetry contests. Winners receive awards of $500 to $100, publication in Wisconsin People & Ideas, and will appear at a reading at the 2020 Wisconsin Book Festival. First-place winners in both categories also receive a one-week writers's residency at Shake Rag Alley Center for the Arts in Mineral Point.
The first- through third-place award-winning poems, as well as the first-place story, will appear in the Summer-Fall issue of Wisconsin People & Ideas (available September 2020).
The second- and third-place stories will appear in subsequent issues of Wisconsin People & Ideas, along with honorable mention poems. This year's fiction contest was judged by author Chloe Benjamin, and the poetry contest was judged by poet  Oscar Mireles. The fiction contest received 81 submissions, and the poetry contest received 621 submissions.  Below are our 2020 winners as well as some notes about their prize-winning works by our contest judges.
FICTION CONTEST WINNERS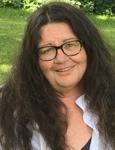 1st Place: "Junk Shed"
By Jacquelyn Thomas • Dodgeville
Judge's Note: In this vivid and tender story, gender roles, sex, and power are masterfully rendered through the daily interactions and violence of the natural world—in stylish and visceral prose.
2nd Place: "Wiseacres"
By Jennifer Morales • Viroqua
Judge's Note: A thought-provoking meditation on the possibility of the sublime within the mundane, with pitch-perfect details and a brilliant ending.
3rd Place: "Without Provisions"
By Barbara Kriegsmann • Sister Bay
Judge's Note: A clever and moving Woolf homage with its own cultural landscape, culminating in a well-observed, coming-of-age epiphany.
FICTION CONTEST HONRABLE MENTIONS
"Headfirst" • Kata Beilin, Madison
"little blind flying mice" • Steve Fox, Hudson
"Mazo" • Mary Ellen Gabriel, Madison
"Nefertiti in the Afternoon" • Karen Loeb, Eau Claire
"What's Best" • Andrew McDonnell, Beaver Dam
"I Touched Leviathan" • Jeff Snowbarger, Stevens Point
"Morrow's Nut House After Hours" • Allison Uselman, Madison
POETRY CONTEST WINNERS
1st Place: "1967"
By Susan Martell Huebner • Mukwonago
Judge's Note: This poem captures the feelings and sentiment of the late 1960s, as well as highlights the emotions behind what's happening right now in our country. It also captures the free spirit of being 19 again—old enough to begin to understand life but not having enough puzzle pieces to figure it all out.
2nd Place: "Sister"
By Kathryn Gahl • Appleton
Judge's Note: Sisterhood is an amazing experience when one of the sisters can step back and take it all in—the glory of it all and the other side, the heartache. Using music symbolism as a metaphor for emotion is tough to pull off but the writer does it very well.
3rd Place: "Liquirizia"
By Dominic W. Holt • Monona
Judge's Note: The notion of skin color is an highly charged issue and can quickly sink into directions the author never intends but this poem gracefully asks the question and lets us try to figure out the answer.
POETRY CONTEST HONORABLE MENTIONS
"At the Birth of a Third Daughter, On the Eve of World War" • Ingrid Andersson, Madison
"Bleu Blew Azul" • S.M. Blakeley, Beloit
"Of Many Wings" • Rachel Durfee, Madison
"I Want to Speak of Want" • Elisabeth Harrahy, Oconomowoc
"Brown Study" • Dawn Hogue, Sheboygan
"He Screams" • Jackie Langtieg, Verona
"In Which Woolly Mammoths Save the World, Starting with Siberia, Because Permafrost is Melt and Carbon is Release" • Jill Madden Melchoir, Green Bay
"Village Post Office" • Melaney Poli, White Lake
"Thermos" • Guy Thovaldsen, Madison
ABOUT OUR CONTESTS
Since 1994, Wisconsin People & Ideas magazine has provided annual awards for excellence in Wisconsin-based writing and poetry. Our fiction and poetry contests accept submissions from January 15 to March 15 and are open to all Wisconsin residents and students age 18 and older. We encourage emerging and established writers to send in their best works of fiction and poetry for a chance to win up to $500 and other prizes along with publication in Wisconsin People & Ideas, a reading at the Wisconsin Book Festival in Madison, and a one-week residency at the lovely Shake Rag Alley Center for the Arts in Mineral Point.
Thanks to our 2020 contest judges Chloe Benjamin (fiction) and Oscar Mireles (poetry), as well as to preliminary contest screeners CX Dillhunt, Alex Paniagua, and Jodi Vander Molen. All contest judging is done blindly and the winning submissions are selected through criteria established by individual judges. The contests are administered by Jason A. Smith, editor of Wisconsin People & Ideas. Thanks also to the Wisconsin Academy donors, members, and the following sponsors for their support of Wisconsin writers and our annual writing contests: