FICTION & POETRY CONTEST WINNERS ANNOUNCED!
Wisconsin People & Ideas, the quarterly magazine of the Wisconsin Academy, is pleased to announce the 2019 winners of its statewide fiction and poetry contests. Winners receive awards of $500 to $100, publication in Wisconsin People & Ideas, and will appear at a reading at the 2019 Wisconsin Book Festival. First-place winners in both categories also receive a one-week writers' residency at Shake Rag Alley Center for the Arts in Mineral Point.
The first- through third-place award poems, as well as the first-place story, will appear in the Fall 2019 issue of Wisconsin People & Ideas—now available.
The fiction contest was judged by Madison-based author Tom Miller, and the poetry contest was judged by Milwaukee-based poet Dasha Kelly Hamilton. The fiction contest received 77 submissions, and the poetry contest received 669 submissions. The second- and third-place stories will appear in subsequent issues, along with honorable mention poems. Below are our winners for 2019, as well as some notes about their prize-winning works by our contest judges.
---
1ST PLACE FICTION
"Exile," by Steve Fox • Hudson
Judge's Note: Second-person narration is a difficult trick to pull off, but this story commits to its point-of-view from the opening paragraph and brings its ten-and-a-half-year-old protagonist, Arthur, to vivid life. His selective hearing and unhearing of profanity, the physical and social brutality of ice hockey, and his burgeoning awareness of the fine social distinctions of small-town life all help to further draw him as a complex character.
---
2ND PLACE FICTION
"Spirit Box," by Nikki Kallio • Waupaca
Judge's Note: The specific, unexpected details of this piece elevates it above a simple ghost story: the heavy, damp spirits, too waterlogged to move; the crackles of sound on the electromagnetic field detector or "spirit box"; the memory of stealing the neighbor's newspaper each morning and then refolding and replacing it.
---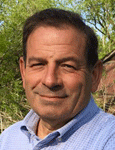 3RD PLACE FICTION
"Mirror Box," by Michael Hopkins • Neenah
Judge's Note: Having seen the reactions of many patients to bad news, I found Shelby's implacable, unexplainable desire to "keep her leg" and her mother's vehement opposition to the idea entirely plausible. 
---
1ST PLACE POETRY
"Greyhound," by Robert Russell • Madison
Judge's Note: The movement in this piece is serene and skilful.  His reach for narrative detail and visual poetics drew me into a seat, and the driver's seat, too.  Best, the poem pulled me into the quiet night.
---
2ND PLACE POETRY
"Morning's Detour," by Mary Wehner • Fond du Lac
Judge's Note: This poem seized my attention, looked me square in the eye, and dared me not to gaze at its sharp angles.  Like that unexpected glint of sun on the toaster. The blunt rhythm is engaging and carries me to a glint of gratitude.
---
3RD PLACE POETRY
"Nineteen Forty-Five," by Jeri McCormick • Madison
Judge's Note: The lovely parts of this poem are the skips and spaces, what we don't see.  Her lyrics are physical, gliding time and bouncing from line to line.
---
| FICTION CONTEST HONORABLE MENTIONS | POETRY CONTEST HONORABLE MENTIONS |
| --- | --- |
| "Then It Would Be Raining" – Steve Fox, Hudson | "Still Life" – Ingrid Andersson, Madison |
| "Second Fiddle Widow" – Maggie Ginsberg, Blue Mounds | "An Accident Is Always Happening" – Christopher Chambers, Madison |
| "Water Garden" – Dion Kempthorne, Richland Center | "Gaia's Song" – Tom Davis, Sturgeon Bay |
| "Hey, Blue" – Charles R. Lewis, Beloit | "Unqualified" – James Landwehr, Waukesha |
| "Shields Up" – Kimberly Suhr, Wales | "Ghandi Spinning, India, 1946" – Estella Lauter, Fish Creek |
|   | "The Agility of Chopsticks" – Karen Loeb, Eau Claire |
|   | "Origami Spirits" – Elizabeth Odders-White, Madison |
|   | "No Attic in the Attic" – Nathan J. Reid, Madison |
|   | "Enough" – Judith C. Shaffer, Madison |
|   | "Ailments" – Lynn Patrick Smith, Madison |
Visit our Fiction Contest page and Poetry Contest page for prize details and complete contest rules and submission guidelines. Thanks to our 2019 contest judges Tom Miller (fiction) and Dasha Kelly Hamilton (poetry), as well as to preliminary contest screeners CX Dillhunt and John Lehman. All contest judging is done blindly and the winning submissions are selected through criteria established by individual judges. Thanks also to the Wisconsin Academy donors, members, and the following sponsors for their support of Wisconsin writers and our annual contests: