ANNOUNCING THE WINNERS OF OUR 2018 WRITING CONTESTS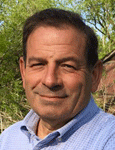 1st Place Fiction
"Static," by Michael Hopkins • Neenah
Judge's Note: Written with an immediacy that brings you right into the story, "Static" has instantly recognizable characters. Most important:  the unspoken is apparent, easy to read between the lines. A very moving—and very real—story.
---
2nd Place Fiction
"Aeshnidae," by Jack Harris • Mazomanie
Judge's Note: A tough choice between this story and first-place story "Static," as it is also written with an immediacy that brings you right into the moment. Very visual, the brief vignettes capture the sights and sounds of the setting.  Again, truth lies between the lines: an epiphany for the reader that is left unspoken—and satisfying.
---
3rd Place Fiction
"A Sweet Thing," by AnnaKay Kruger • Madison
Judge's Note: This story starts easy then turns spooky. Yes, one character is obviously odd but the narrator is not kind either as shown by opinions leveled at the others. And the alleged perpetrator of bad behavior? The reader is left wanting more from these people—and a thought-provoking ending. A story that is shown not told
---
​
1st Place Poetry
"Head, Thorax, and Abdomen," by Jenna Rindo • Pickett
Judge's Note: What captures my attention in this poem is the duality of the narrative. There's something creepy about it, and I say that in the nicest way. While the language is lovely, it's also prickly. This poet is a good storyteller with no wasted words or narrative set-up.
---
2nd Place Poetry
"November," by Thomas J. Erickson • Milwaukee
Judge's Note: In this tongue-in-cheek homage to November, I am charmed by its ordinariness. As a political poem, this one works well. It doesn't finger-point or wag; it doesn't preach or wave conflicting allegiances. This poem is playful and skillfully crafted. Even though November is used 15 times in the poem, it doesn't feel repetitive.
---
​3rd Place Poetry
"The Act," by Justine Jones • Madison
Judge's Note: While this prose poem has an aura of mystery, I don't feel shut out. Rather, I feel invited in to read. The author anchors the poem in time and place with a "boy who was not yet a man," a boy who grafts a bud to another tree. This poet's deft use of language, metaphor, and repetition keeps me returning often to this piece.
---
Fiction Contest Honorable Mentions
"Icarus POW" – Bela Sandor, Madison
"The Pencil" – Dion Kempthorne, Richland Center
"Howard" – David Giffey, Arena
"Open Book" – Kim Suhr, Wales
Poetry Contest Honorable Mentions
"The Dying Farmer" – Kathryn Gahl, Appleton
"Heading West on Hwy 54" – Anna Hahm, Madison
"The Mission" – Elisabeth Harrahy, Oconomowoc
"Drawn Out" – Jeri McCormick, Madison
"Most Saturday mornings" – Gillian Nevers, Madison
"To Dig a Grave" – Nathan Pyles, Lake Mills
"My Brother" – Nathan J. Reid, Madison
"Rows and rows" – Kiyoko Reidy, Madison
Contest winners in both the fiction and poetry categories receive awards of $500 to $100, publication in Wisconsin People & Ideas, and a reading at the Wisconsin Book Festival. First-place winners in both categories also receive a one-week writers' residency at Shake Rag Alley Center for the Arts in Mineral Point. The first-place fiction winner's story, as well as poems by the first- through third-place winners, appear in the Summer 2018 issue of Wisconsin People & Ideas (second- through third-place stories and honorable mention poems appear in subsequent issues). 
 
Fiction Submissions Go Here   Poetry Submissions Go Here
Our 2018 contests were judged by Victoria Houston (fiction) and Karla Huston (poetry), as well as to preliminary contest judges CX Dillhunt and John Lehman. All contest judging is done blindly and the winning submissions are selected on criteria established by individual judges.
Visit our Fiction Contest page and Poetry Contest page for prize details and complete contest rules and submission guidelines. These contests are brought to you with support from Wisconsin Academy donors, members, and the following contest sponsors: