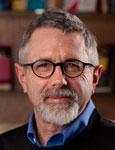 Lewis Friedland is Professor in the School of Journalism and Mass Communication and Departments of Sociology and Educational Psychology (Affiliated), University of Wisconsin–Madison, where he directs the Center for Communication and Democracy. He teaches and conducts research on theory of the public sphere and civil society, the impact of new communication technology on society and community, social networks, community structure, public television, and qualitative and social network research methods. Friedland received the Ph.D. in sociology from Brandeis University (1985) and his A.B from Washington University in St. Louis (1974).
Friedland's most recent book (with Carmen Sirianni) is The Civic Renewal Movement (Kettering Foundation Press, 2005). He has also authored Public Journalism: Past and Future (Kettering Foundation Press, 2003). He is co-author with Sirianni of Civic Innovation in America: Community Empowerment, Public Policy, and the Movement for Civic Renewal (University of California Press 2001) and is co-founder with Sirianni of the Civic Practices Network (www.cpn.org), the first major website on civic renewal, established in 1994. In addition, he is the author of Covering the World: International Television News Services (Twentieth Century Fund Press, 1992) and more than 40 monographs, book chapters, and articles on community and civic life, public journalism, public television, new communications technologies and democracy, and international communication. Friedland has conducted research on civic journalism for the Pew Charitable Trusts, conducted case studies of public journalism for the Kettering Foundation, and consulted for the Ford Foundation on the development of new programs on communication and democracy. He has consulted with newspapers, public television stations, and the Corporation for Public Broadcasting's National Center for Outreach.
As a documentary producer and executive producer he has won national awards, including the du Pont-Columbia Silver Baton, Corporation for Public Broadcasting Gold, Society of Professional Journalists National Award, Casey Medal for Meritorious Journalism, and others.
Current research interests include modeling the media and civic ecologies of local communities and developing civic mapping software and methods that can be used in a wide variety of community and journalism settings. He is Principal and Managing Partner of Community Knowledgebase, LLC, a community network software company which won an SBIR contract with the U.S. Department of Education for development civic mapping curricula and software for American high schools, and is developing JUNIT the next generation of software for local newsrooms in partnership with the University of Missouri School of Journalism, now in beta. Most recently, Friedland joined the Advisory Group creating a Community Information Scorecard for the Knight Foundation.