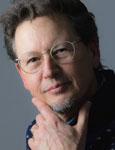 Michael Bell is Vilas Distinguished Achievement Professor of Community and Environmental Sociology at the University of Wisconsin-Madison. He serves as Director of the Center for Integrated Agricultural Systems, and is a member of the faculty of the Agroecology Program, the Nelson Institute for Environmental Studies, and the Religious Studies Program.
Mike is the author or editor of nine books, three of which have won national awards. His recent books include two textbooks, An Invitation to Qualitative Fieldwork (2015, co-authored with Jason Orne) and the 5th edition of his An Invitation to Environmental Sociology (2016, co-authored with Loka Ashwood).
Mike's research and teaching focuses on a wide range of topics, including issues of agroecology, community, culture, development, economy, environment, gender, participation, place, and social justice, with an eye toward both the practical and theoretical issues of how we might do a better job with all of these matters.