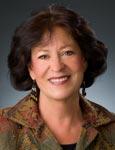 Patty Loew is a professor in the Medill School of Journalism and Director of the Indigenous Research Center at Northwestern University in Chicago. She is also a documentary producer and former broadcast journalist in public and commercial television. A member of the Bad River Band of Lake Superior Ojibwe, Loew is the award-winning author of Indian Nations of Wisconsin: Histories of Endurance and Renewal, which won the Wisconsin Library Association's 2002 Outstanding Book Award. In 2013, the Wisconsin Historical Society Press published a revised and expanded second edition of Indian Nations. A children's version of the book, Native People of Wisconsin, won the 2003 Best Juvenile Non-fiction Award from the Wisconsin Writers Council. Used as a social studies text by 18,000 Wisconsin schoolchildren, Native People was revised and expanded in 2015. Loew is currently collaborating on the revised Teachers Guide to Native People of Wisconsin.
In 2014, Loew published Seventh Generation Earth Ethics (2014), a collection of Native American biographies, which won the Midwest Book Award for Culture. Loew has written extensively about Ojibwe treaty rights, sovereignty, and the role of Native media in communicating indigenous world views.  Her chapter on "Ojibwe Treaty Rights" appears in the new Sage book, 50 Events that Shaped American Indian History, edited by Donna Martinez (publication expected 2016).
Loew is perhaps best known for her work producing documentaries for public and commercial television, including the award-winning Way of the Warrior, which explored the complex historical relationship between Native Americans and the U.S. military. The film, which screened a dozens of film festivals and was selected Best International Documentary at the Wairoa Maori Film Festival in New Zealand, aired nationally on PBS in 2007 and 2011. She also wrote the accompanying booklet and resource guide for We Shall Remain (2008), the five-part documentary series that aired on the award-winning PBS program, American Experience.
Loew's documentaries have explored cultural expression through sports like baseball (Tinkers to Evers to Chief) and lacrosse (Sacred Stick) as well as contemporary resistance to environmental threats (Protect Our Future). She works extensively with Native youth, teaching digital storytelling skills as a way to grow the next generation of Native storytellers and land stewards. She is a former member of the national board of directors for both UNITY: Journalists of Color and the Native American Journalists Association.