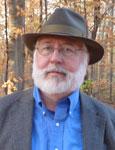 Peter Kilde has been executive director of the West Central Wisconsin Community Action Agency, Inc. (West CAP) since 1995.  West CAP provides low income housing, homelessness and foreclosure prevention programs, weatherization, food security, the JumpStart car ownership program and various sustainable community initiatives. Kilde also serves on the national Community Action Partnership Board of Directors, where he chairs the "New Reality Initiative" focused on how Peak Oil, the depletion of other natural resources, environmental degradation, and economic turmoil impact low income communities.
Kilde serves on the Association for the Study of Peak Oil & Gas USA (ASPO – USA) Board, his regional Workforce Development Board, the local Habitat for Humanity Board, and the Wisconsin Energy Conservation Corporation Board.  Prior to coming to West CAP, Kilde worked for the Amherst H. Wilder Foundation of St. Paul, Minnesota, where for 10 years he was operations director of Wilder Forest, a 1,200-acre conference and education center linking social and environmental concerns.
Kilde lives on a small farm near Spring Valley, Wisconsin, with his wife and three daughters.