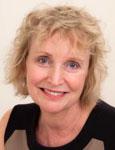 Shiela Reaves is a professor in the Department of Life Sciences Communication and an affiliate faculty member of American Indian Studies at the University of Wisconsin-Madison. She specializes in visual communication and is interested in how neuroscience supports interdisciplinary theories of visual imagery used in science communication and technology studies. Currently Reaves is interested in how the visual brain is attracted to science media messages. For LSC she teaches classes in photography and visual analysis for the life sciences. She also teaches LSC 100: Science and Storytelling and oversees the teaching assistants for the class.
Her interests are enriched as a member of two steering committees that represent vision science, the University of Wisconsin–Madison McPherson Eye Research Institute and the UW Center for Visual Cultures. She was also elected to the steering committee for the Holtz Center for Science and Technology Studies in spring 2015. She serves on the editorial boards of Visual Communication Quarterly and theJournal of Mass Media Ethics. Reaves also serves on the nonprofit educational wing for News From Indian Country.
Talk Topics:
"Science and Storytelling"