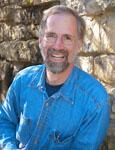 William Cronon studies American environmental history and the history of the American West.
Cronon's research seeks to understand the history of human interactions with the natural world: how we depend on the ecosystems around us to sustain our material lives, how we modify the landscapes in which we live and work, and how our ideas of nature shape our relationships with the world around us.
Cronon is currently at work on a history of Portage, Wisconsin, from the end of the last Ice Age down to the present. It will explore how people's sense of place is shaped by the stories they tell about their homes, their lives, and the landscapes they inhabit. He is also completing a book entitled Saving Nature in Time: The Environmental Past and the Human Future (based on the Wiles Lectures which he delivered at Queens University in Belfast, Northern Ireland , in May 2001) on the evolving relationship between environmental history and environmentalism, and what the two might learn from each other.
Cronon has been President of the American Society for Environmental History, and serves as general editor of the Weyerhaeuser Environmental Books Series for the University of Washington Press. During the spring of 1994, he organized and chaired a faculty research seminar on "Reinventing Nature" at the University of California's Humanities Research Institute in Irvine, California. In January, 1996, he became Director of the Honors Program for the College of Letters and Science at the University of Wisconsin-Madison, a post he held until 1998, and from 1997-2000 he served as the founding Faculty Director of the new Chadbourne Residential College at UW-Madison. Cronon chaired UW-Madison's Lakeshore Nature Preserve Committee from 2004-2007, leading its first-ever strategic planning process and leading the team that created its prize-winning website. He is a founding faculty fellow and current Director of UW-Madison's Center for Culture, History, and Environment (CHE), created in 2006. He has served on the Governing Council of The Wilderness Society since 1995, and on the National Board of the Trust for Public Land since 2003. He has been elected President of the American Historical Association for 2011-12.