Wisconsin People & Ideas - Summer 2009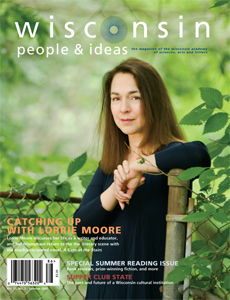 You might have noticed something a little different when you picked up this issue of Wisconsin People & Ideas. It's true: we've had a makeover.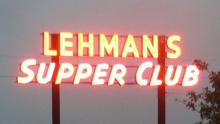 A brief cultural history of a Wisconsin institution (yes, it's ours).

Lorrie Moore's trademark prose has earned her a place as one of the finest American writ
Computers have undoubtedly changed the way we exchange information.


Lydia Fauerbach ladled chicken noodle soup into two bowls, her everyday ones with the roses faded from years of hard washing. She had made the noodles this morning, drying them in long strands on the back of a wooden chair.
Wisconsin Academy Offices 
1922 University Avenue
Madison, Wisconsin 53726
Phone: 608.733.6633
James Watrous Gallery of the Wisconsin Academy of Sciences, Arts & Letters
3rd Floor, Overture Center for the Arts
201 State Street
Madison, WI 53703
Phone: 608.733.6633 x25