Location
MillerCoors Corportate Headquarters
250 South Wacker Drive
Chicago IL, 60606
United States
US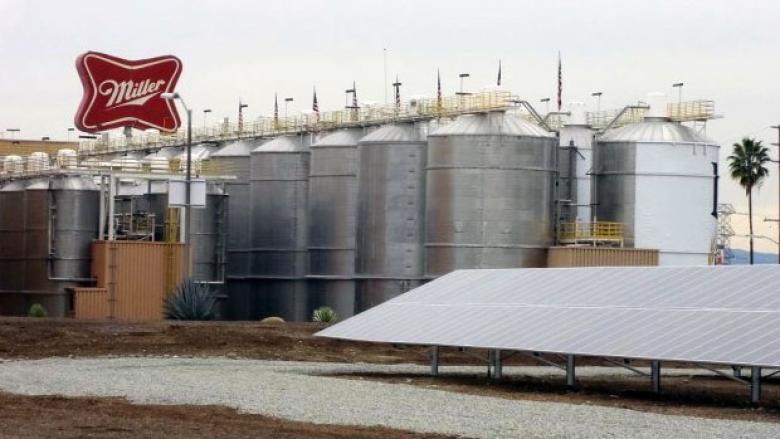 MillerCoors is a joint venture between SABMiller and Molson Coors Brewing Co. and is the second-largest beer company in the United States. In 2012, MillerCoors generated a total of $8.97 billion in revenue. In Wisconsin, MillerCoors operates Leinenkugel's craft brewery in Chippewa Falls and two facilities in Milwaukee: Milwaukee Brewery and a microbrewery (Tenth Street Brewery). At the Milwaukee Brewery, nearly 720 employees brew 10 million barrels of beer every year.
Sustainability Assessment
MillerCoors uses a measurement and benchmarking system, based on sustainability priorities such as embedding environmental stewardship in operations and the supply chain, and conducting business in an ethical and transparent manner. They are continually striving to improve water and energy efficiency and to regularly report on these and other sustainability measures.
"A commitment to sustainability is part of our heritage, and it's something our employees and consumers demand. Quite simply, it's good business and the right thing to do," says Tom Long, CEO of MillerCoors.
MillerCoors' corporate-wide adoption of sustainability measurement, analysis, and reporting follows the Global Reporting Initiative Guidelines—an internationally recognized framework for sustainability reporting. By developing a calculated weighted average for the amount of energy used to brew one hectoliter (100 liters) of beer, they are able to better determine energy and carbon reductions during the brewing process.
Through energy audits, MillerCoors has aggressively reduced energy use and has seen return on investments in technological upgrades, such as installing more energy efficient coolers, refrigeration systems, pasteurizers, and lighting. Greenhouse gas emissions (see figure below) are calculated by measuring energy consumed and using the Greenhouse Gas Protocol developed by the World Resources Institute.
Corporate Culture and Employee Engagement
MillerCoors has embedded sustainability principles into everyday corporate culture by engaging their employees at the executive, management, and operation levels. Marco Ugarte, MillerCoors Sustainability Manager for Energy and Water Stewardship, explains that the Milwaukee Brewery has created an inclusionary environment that encourages input from all employees. This, plus the rich historical tradition of the Milwaukee Brewery, has instilled a sense of pride among Milwaukee employees and has helped foster a concern for sustainability.
MillerCoors recognizes strategic supply chain risks associated with climate change—such as impacts on grains and hops and even the water supply for the brewery; on the fuel costs of manufacturing cans, bottles, and paper; and the costs of shipping raw materials and finished products— and potential effects on Wisconsin's cultural and natural landscape. Timely adaptation to these threats and mitigation require engaging employees, suppliers, distributors, and others in order to change traditional perspectives and build resilience into the system over time.
Water Stewardship
As noted, water conservation and efficiency are importants part of energy conservation and efficiency, since it takes energy to pump, transport, and purify water. In beer making, not only is water used during the brewing process, but it is also used during the growing of barley and hops.
In 2013, MillerCoors officially endorsed the CEO Water Mandate, an initiative in which chief executive officers (CEOs) of companies acknowledge their responsibility to take a lead in making water management a priority in their industry. This initiative also assists companies in the development, implementation, and disclosure of water sustainability policies and practices. To conserve and sustain water, MillerCoors developed a Water Stewardship Strategy and set a goal of reducing water usage by 15 percent in 2015 (see figure below).