In Our Magazine
A centennial celebration of the First Lady of Jazz reveals the surprising role that Madison plays in the life and music of legendary jazz artist Mary Lou Williams.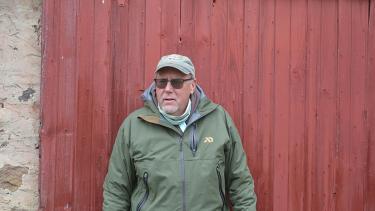 Living and working on a fourth-generation farm in the Driftless area, Doug Duren's passion for the land has made him one of the most influential conservationists in Wisconsin, and beyond.
Ruth DeYoung Kohler's visionary Art Preserve, the first musem of its kind in the counry, promises to be an unconventional art destination.
Now at the James Watrous Gallery
Wisconsin Academy Offices 
1922 University Avenue
Madison, Wisconsin 53726
Phone: 608.733.6633
James Watrous Gallery of the Wisconsin Academy of Sciences, Arts & Letters
3rd Floor, Overture Center for the Arts
201 State Street
Madison, WI 53703
Phone: 608.733.6633 x25