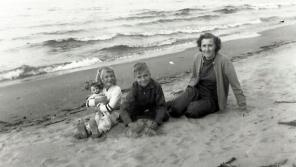 There is no Plan B for humanity and our fellow species if we fail to keep our waters alive and clean.
More than a decade has passed since the first statewide Waters of Wisconsin (WOW) conversation, and the publication of its definitive report Waters of Wi
Is the diversion of Lake Michigan waters Waukesha's only option to secure "a safe and sustainable source of water for its residents"?
This is the second in a two-part series on the Latino Earth Partnership initiative of the UW-Madison Arboretum Earth Partnership.
The Latino Earth Partnership (LEP) initiative of the University of Wisconsin-Madison (UW-Madison) Arboretum Earth Partnership program promotes collaborat
When the Wisconsin Academy was founded in 1870, the American fascination with science was in full bloom. Today, not so much.
As noted in last month's blog entry "Stories in Indigenous Arts & Sciences: Return to Superior," the Indigenous Arts and Sciences (IAS) initiative of the UW-Madison Arboretum Earth Partnership program integrates indigenous knowledge and cultural connections to reframe and reclaim science learning in tribal communities.
June 1990 was a wet one in Brown County with a total of 14.2 inches of rainfall recorded at the Austin Straubel Airport.
Shania Leask shares her experience at the "Learning from the Land" youth institute at Northland College
Wisconsin Academy Administrative Offices and Steenbock Gallery
1922 University Avenue
Madison, Wisconsin 53726
Phone: 608-263-1692
James Watrous Gallery of the Wisconsin Academy of Sciences, Arts & Letters
3rd Floor, Overture Center for the Arts
201 State Street
Madison, WI 53703
Phone: 608-265-2500