Today is my last day at James Watrous Gallery. I'm leaving for a one-year teaching appointment at UW-Stout, and though it was a difficult decision I'm looking forward to returning full-time to teaching. The James Watrous Gallery opened just a few months after I moved to Madison in 2004 and it has always been one of my favorite art galleries in Wisconsin.  I was so honored when gallery director Jody Clowes invited me to join the gallery team.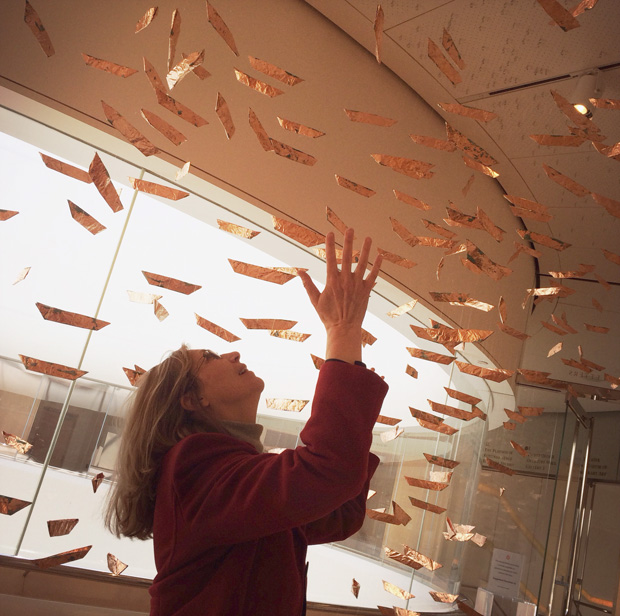 In the past few weeks my mind has naturally wandered back to my proudest moments as part of the gallery team. Just a few weeks after I started we hung Marsha McDonald's 1,000 copper canoes. It was an intense and overwhelming installation that resulted in an amazing sculptural experience for our visitors. I loved it! Just a few months ago Tom Berenz gave one of the best artist talks I have ever heard. He was succinct, clear, concise, and insightful. The audience responded with engaged questions and the follow-up conversations lasted far beyond the end of Tom's talk. Only a few days ago, a visitor to the gallery commented how great his talk was. This year we started our Art at Noon events, a 20-minute guided tour of the gallery on the last Friday before each exhibition closes. Our attendance for these tours is growing and we hope that by doing them regularly they will help make the exhibitions accessible to even more visitors. I'm pleased these will be continuing!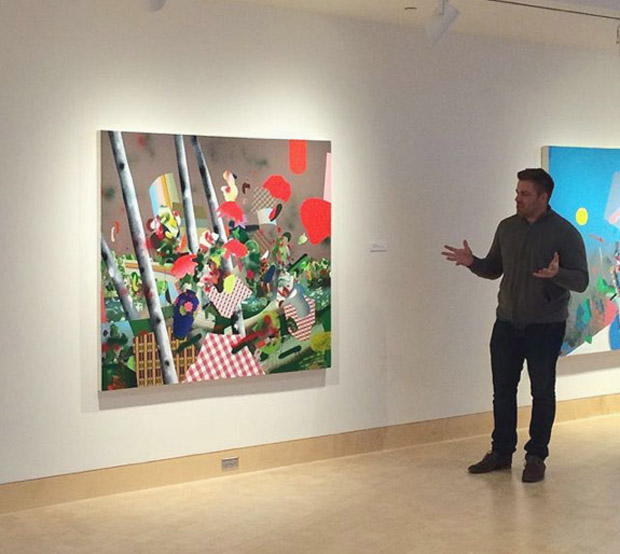 We have many exciting shows planned for the next several years and I look forward to seeing them come to life. It has been a pleasure to work closely with Jody Clowes this past year and a half and I will greatly miss her wise observations and advise. I'm happy to be handing the exhibition coordinator reigns over to the very capable Angela Johnson. Though I am sad to be leaving, I'm happy I can come visit anytime!