October 17, 2022  • Monona Terrace Community & Convention Center • Madison 
Read the October 27, 2022 Conference summary here.
Climate Fast Forward 2022 wrapped up on October 17th and Wisconsin Academy staff and partners are buzzing about it. Thank *you* to all the conference leaders, participants, sponsors, and volunteers who joined us for a day of building transformational change around the climate emergency in Wisconsin. In the coming weeks and months, Wisconsin Academy staff will work with conference partners and stakeholders around the state to draft an action plan based on the ideas generated at Climate Fast Forward. Check out a few of the photos below, and join us in the months ahead as we build off this energy to tackle the environmental issues facing our ecosystems and communities.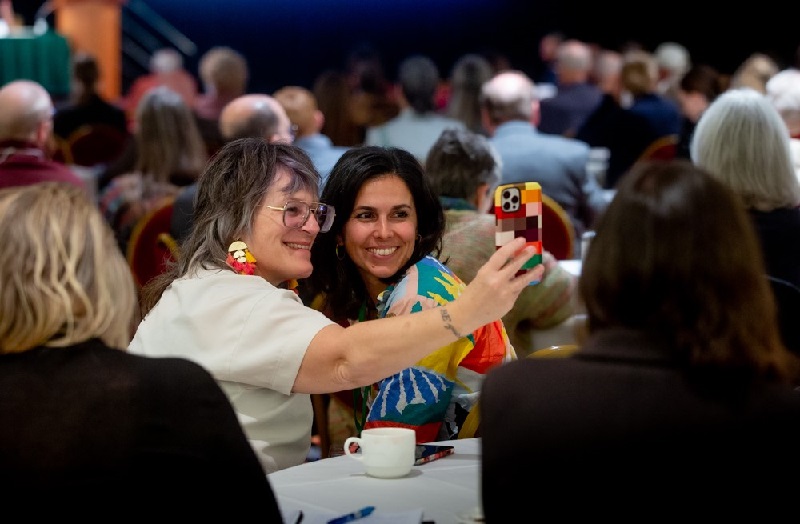 Highlights of the conference:
Plenary talks featuring state- and nationwide experts and leaders in clean energy and climate fields  
Networking sessions geared towards youth, non-profits, private industry, and other interest groups and fields
Special programming by and for Tribal Nations members working in environmental action
Five facilitated tracks designed to spur action on the climate emergency
Integration of artists, poets, and journalists
Program Grant Partners: McKnight Foundation | Sally Mead Hands Foundation | Wisconsin Humanities