A two-day summit on energy and resilience at the Bubolz Nature Preserve in Appleton.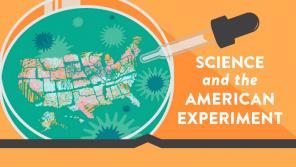 A day-long exploration of research, policy, and communication, focusing on the shifting cultural expectations regarding science as a transformative force in society.
How are we crafting policy to address today's water challenges and what roles do scientific research and knowledge play in informing these policies?
Wisconsin Academy Administrative Offices and Steenbock Gallery
1922 University Avenue
Madison, Wisconsin 53726
Phone: 608-263-1692
James Watrous Gallery of the Wisconsin Academy of Sciences, Arts & Letters
3rd Floor, Overture Center for the Arts
201 State Street
Madison, WI 53703
Phone: 608-265-2500