Wisconsin's northernmost edge, consisting of the spectacular mainland sea caves at the tip of the Bayfield Peninsula and the matrix of beautiful and historic islands stretching 25 miles into Lake Superior, was forever protected when Congress established the Apostle Islands National Lakeshore in 1970.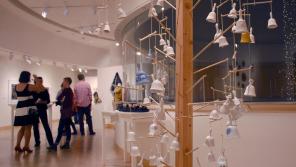 Solo shows by two artists exploring memory and identity through narrative experiences.
Gwen Avant's expressive paintings communicate acceptance, beauty, and peace. Gregory Klassen will explore natural processes, such as gravity and evaporation.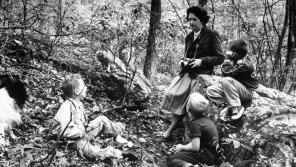 Wisconsin Academy Fellow and conservation biologist Stanley A. Temple's story of how environmental pioneer Rachel Carson prepared the soil from which his career and lifelong love of nature would spring.
How do the natural places we know and love define so much of what Wisconsin means to us?
White-nose syndrome, a bat disease that has spread to 23 states and killed up to five million bats since 2006, has been confirmed in Wisconsin, according to officials from the Wisconsin Department of Natural Resources.
A group show featuring seven of Wisconsin's most accomplished artists: Barry Roal Carlsen, David Lenz, Cathy Martin, John Miller, Charles Munch, Dennis Nechvatal, and Tom Uttech.
As an activity that changes the land, large-scale sand mining has social as well as ecological considerations for Wisconsinites to ponder. 
International Crane Foundation director and Academy Fellow George Archibald shares the stories of two populations of endangered Siberian Cranes, the white Asian cousin to our Whooping Cranes that were extirpated in Wisconsin by uncontrolled hunting.
Wisconsin Academy Administrative Offices and Steenbock Gallery
1922 University Avenue
Madison, Wisconsin 53726
Phone: 608-263-1692
James Watrous Gallery of the Wisconsin Academy of Sciences, Arts & Letters
3rd Floor, Overture Center for the Arts
201 State Street
Madison, WI 53703
Phone: 608-265-2500